on working together | Sol Calero
International Guest Professor 2021 at the Dresden University of Fine Arts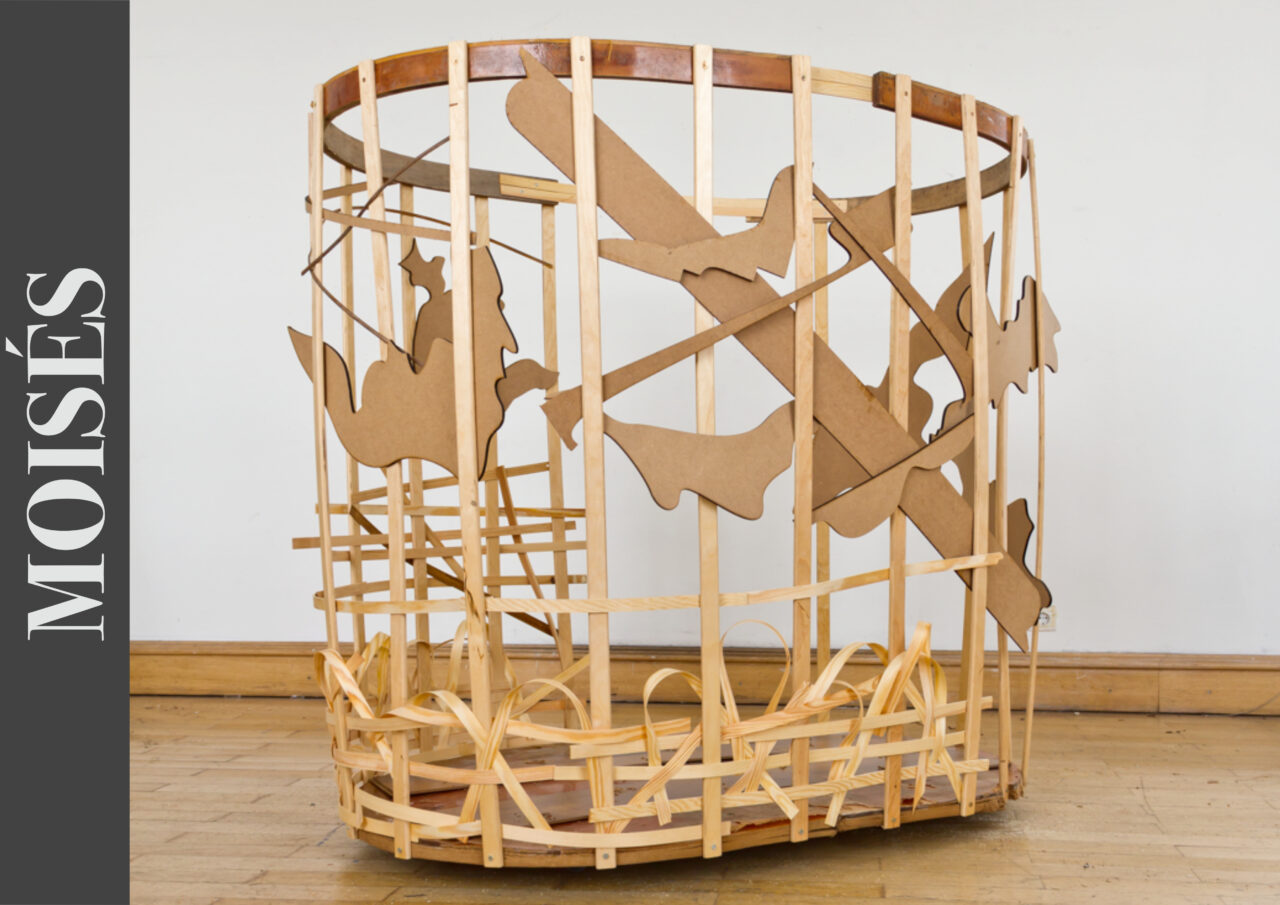 Project including works by:
Annalena Bichler
Adrian Czubatinski
Noemi Durighello
Lea Hoffarth
Gene Hünniger
Valeriya Krasnova
Lennart Kreß
Esperanza Rojo
Johanna Seidel
Elisa Schumann
Sol Calero (*1982 Caracas, Venezuela, lives in Berlin) combines installation, painting and sculpture in her work. Known for her colourful, flowery, fruity, summery aesthetic, her installations and environments address clichés about Latin American cultures. She thus questions, among other things, the often reproduced assumption of a homogeneous continental culture. In addition, she addresses themes such as exoticisation, tourism, migration, nationality and colonisation in her works. Her social environments call for interaction and use; an aspect that also plays an important role in the HfBK workshop as part of the international guest professorship: on working together is the title, the theme and the goal of Sol Calero's three-week project with students of the HfBK Dresden. Together they are working on the realisation of an exhibition that makes their working processes and their exchange visible. In the process, the individual and group dynamics play an equally important role. It is a fine line between physical and psychological occupation of space that Sol Calero wants to explore with the students. A borderline walk between reality, which involves working with a given budget and under time pressure, and a vision of transcultural collaboration. The students learn to define and design their own space, but also to involve their fellow students in order to create common structures. It is an 'encuentro', an encounter that answers what collaboration and cohesion mean without giving up on oneself.
With the kind support of the Liebelt Foundation